Welcome to Blackburn Chamber Choir (formerly The Renaissance Singers)
We are one of the leading choral ensembles in the region. You can find out more about our history, people and activities by visiting our About Us page.
---
Next concerts:
God's Grandeur

---

We have titled our concerts for Holy Week 'God's Grandeur', and this year we will be performing in two distinctive venues:

Saturday 1st April, 7.30pm, Top Refectory, Stonyhurst College

<! -- Booking button - Stonyhurst -->

---

Wednesday 5th April, 7.30pm, Blackburn Cathedral
with pre-concert talk by Rt Revd Philip North, Bishop of Burnley, at 7pm.

Bishop Philip will explore what makes Gerard Manley Hopkins so unique not just as a poet but as a Christian thinker.

<! -- Booking button - Blackburn -->
The concerts comprise settings of texts by both Gerard Manley Hopkins, the most significant poet to have lived and worked in Lancashire, and his first literary promoter, poet Robert Bridges. Featuring Benjamin Britten's Ad Majorem dei Gloriam, the concerts will also include music by Philip Moore, Samuel Barber, Palestrina and Parry.
The concerts are supported by a gift to Blackburn Cathedral Music by Professor Bruce Redford.
---
For information about our other performances for 2022/3 please see Forthcoming Events, or you can download a copy of this season's events brochure here.
---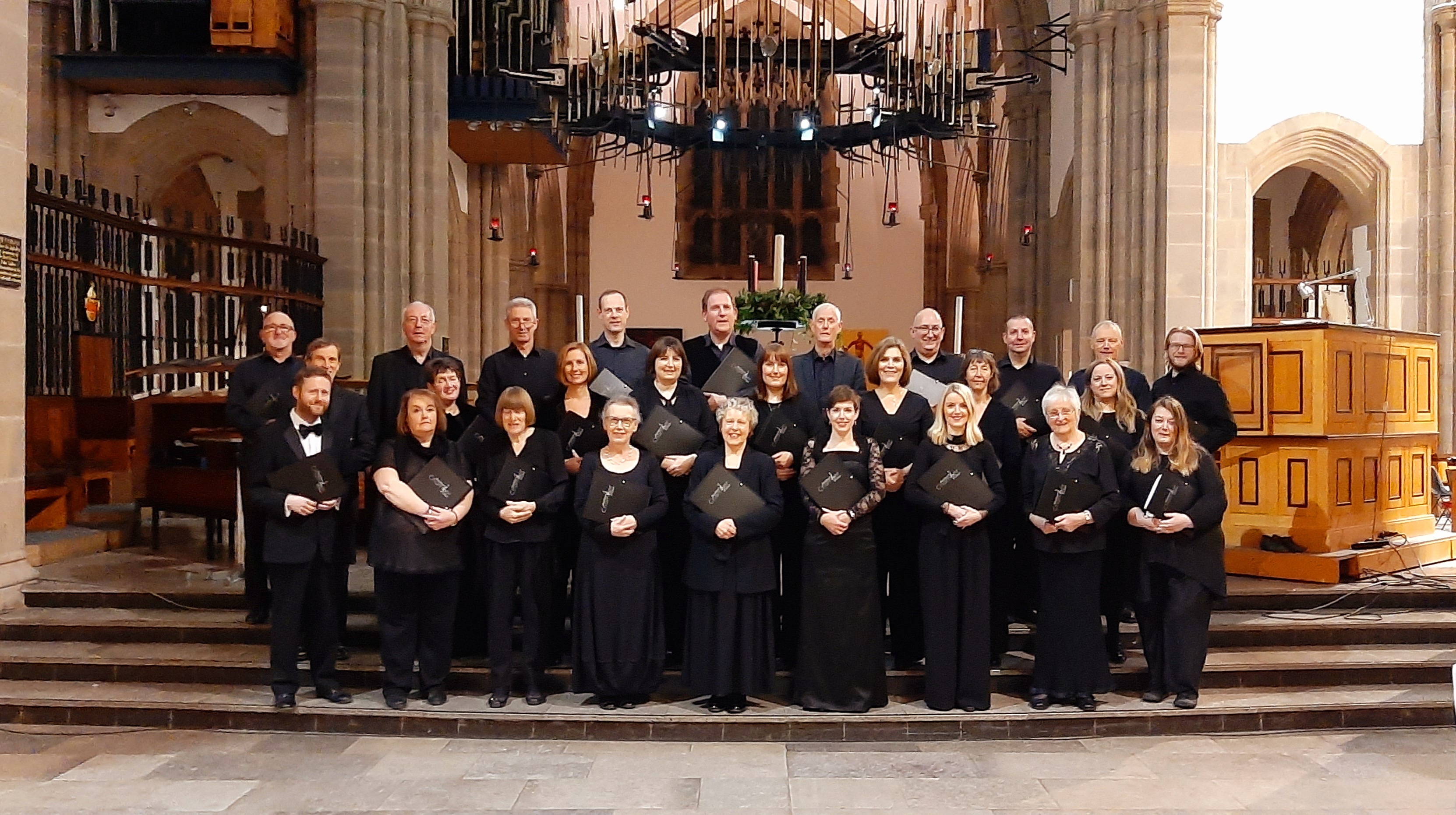 ---
Please use the links on the right-hand side of the page to navigate around our site. We hope you will enjoy your visit, and that you'll find the information you need, whether you're looking to join us as a singer, or attend one of our forthcoming concerts. You can also get in touch with us through the website – whatever your enquiry, we will look forward to hearing from you.
To visit Blackburn Cathedral's website, please click here.
---
Book Us: We are available to sing for weddings and private events. For more details contact us.
---
---
Blackburn Chamber Choir
Blackburn Cathedral, Cathedral Office, Cathedral Close, Blackburn, BB1 5AA.
Registered Charity No 506072